The Arabian club "Palmyra" was opened in 2012 on the initiative of students of the HSE School of Asian Studies who study Arabic. The club's idea is to create an informal venue where HSE students, as well as students from the Oriental departments of other universities in Moscow and Russia, can meet and exchange experiences, knowledge and ideas with each other.
The club organizes cultural events with the participation of students and teachers of the SAS, meetings and round tables with professionals, specializing in the field of the Arab and Muslim East studies; interacts with the embassies of the Arab states, cultural centers, as well as various educational organizations in which the teaching of Arabic and Islamic disciplines is carried out.
We are also very pleased to host people who have already taken place as orientalists, diplomats, Arabists and Islamic scholars, so that they share their professional experience, which can help the SAS students who specialize in the Arab East and Muslim Studies to choose their professional path after graduation.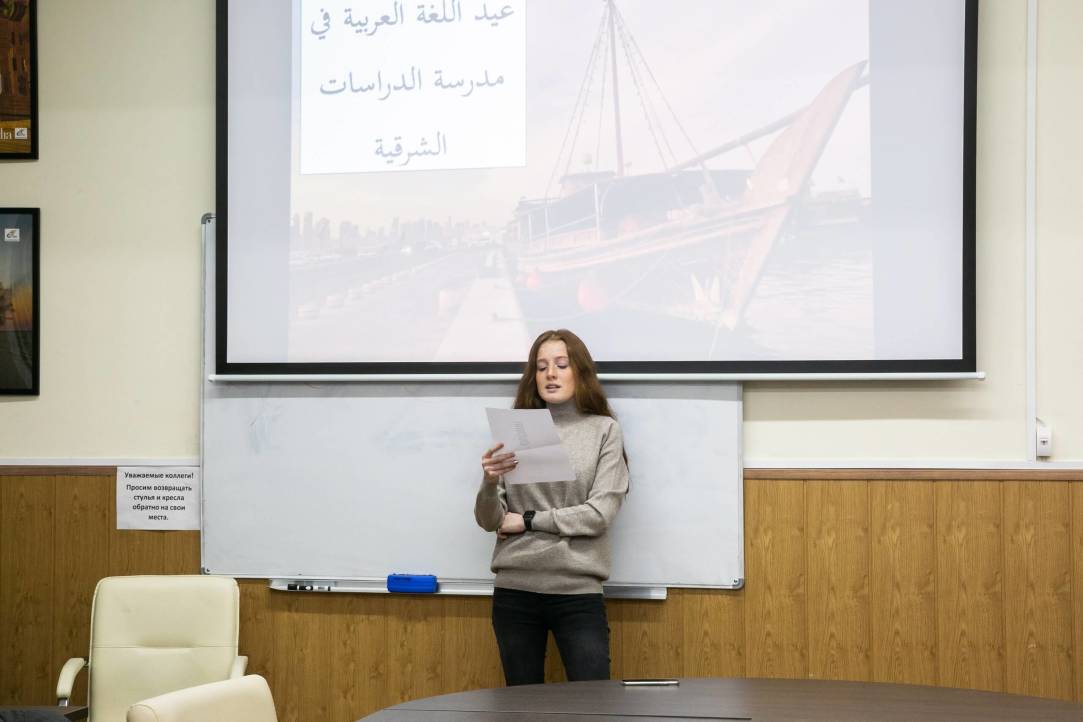 In honour of the event, the university's Palmyra Club held an evening of Arabic poetry. The future orientalists read works by their favourite authors, as well as their own translations of the poems. School of Asian Studies graduates, who had won grants to study at a university in Qatar, also shared their recommendations as to who should study Arabic.
23 December  2019